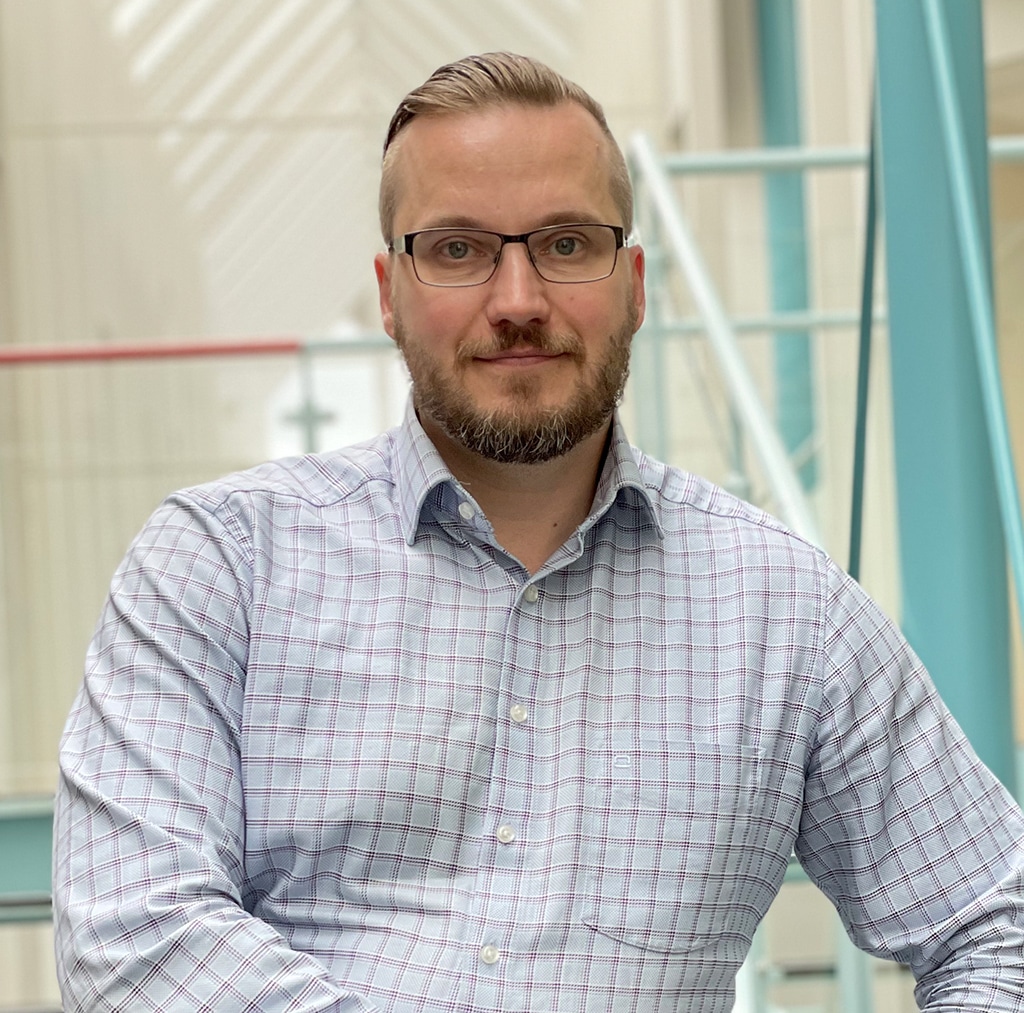 Markku Pyörälä begins as CEO of Collapick Company effective June 1, 2022
Collapick Company changes CEO to further its growth strategy as an ERP provider for industrial and wholesale businesses
Due to the change Petteri Torssonen becomes the CTO and Sales Director Markku Pyörälä, 44, takes on the position of CEO.

Markku and Petteri recount that the change in roles was motivated by a wish to get the right people to do the right jobs. Petteri says that Markku's business expertise and sales orientation have boosted the company in many ways, so it is easy to trust Markku with the helm.

Markku comments that "during Petteri's lead we have amassed a lot experience in designing and implementing easy-to-use interfaces for industrial use. Thus it is important that Petteri can now focus on developing Collapick ERP products full-time. This ensures that our technology remains top-notch and continues to evolve."
Markku, who begins his CEO post today, joined Collapick in 2020 as Sales Director. He has been instrumental in helping Collapick grow from a software development company into an ERP supplier. The new strategy has been fruitful and now the goal is to reach the next order of magnitude as a company.
Markku brings with him a lot of all-around experience in ERP systems, finances,  sales and process improvement. Leading a still fairly young company in the Odoo ERP business is an inspiration to Markku. He sees a lot of potential in it.
The offices in Tampere and Joensuu do work closely together every day. A fine sense of humour and a relaxed work culture are what ties the workers in the two offices together. Markku laughs that he believes in tribes.
Markku continues that real customer service is important for Collapick, not the least because Finland is a small country. The guideline is to complete each project with as much devotion as possible.
Our mission is to make work more fun and business more efficient via excellent software. In 2021 Collapick launched its own ERP product, Collapick Tempo, which is based on the open source Odoo ERP.
Markku says it was an easy decision to focus on the industrial sector first.
Lastly Markku summarizes his philosophy:
Get to know Markku and contact us
Random facts

What's wrong with ERP business?
Family
Partner and three children.
Hobbies
Gym, fitness boxing, reading, gardening (lives in  the country). Soon also taking care of a dog as a dachshund puppy will join the family in July.
First job
I worked in the Fortum warehouse as a 15-year-old. I had summer jobs for 10 years all around Finland in heating plant projects. We set up new and renovated old plants. Markku jokes that he specialized in demolition and painting, because that was all he could do. 😉
First computer
I hoped for a Commodore 64, but got a Spectrum 48k. Later Amiga was the greatest gaming rig!
Contact us and get to know our solutions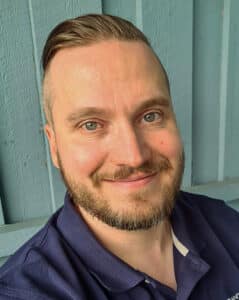 Delaying decision making is the roadblock of ERP business
I feel in Finland making decisions sometimes takes too long. I understand it is important to build trust first. But at times we are in a situation where everything has been examined for who knows how many times, but the signature just keeps missing. Even the competitors may already have been ruled out. At this point tardiness and aimless waiting sometimes makes me impatient.
I would rather love to get to work fast and implement a great system for the client. It feels tedious that time is wasted on delaying decisions instead of working on developing businesses in Finland.
Contact us and get to know our solutions